InSpecTiCon

Type:
Fan Convention
Origin:
UK

Talk Page
InSpecTiCon is an annual UK science fiction fan convention focusing primarily on the British television series Inspector Spacetime and its spin-offs such as The Mary Sue Predicaments and Peacemist: Nicer Post, with an additional emphasis on British speculative/science fiction televisual programming. Sponsored by BTV, it is held each November outside London at the Luton Airport Getaway Inn.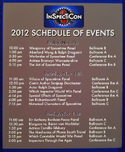 With over four hundred guests spanning more than fifty years, InSpecTiCon has hosted almost every principal cast member of Inspector Spacetime, as well as many behind-the-scenes guests, from the classic series and the 1999 TV movie to the spin-offs and the new series (provided their appearance fees were not too steep). Favourite guests over the years include past Inspectors Christopher Lee, Bernard Fox, Lynda Bellingham, and Stephen Fry, earlier Sergeants Vincent Price and Peter Wyngarde, and popular Associates Susannah York and Hugh Laurie.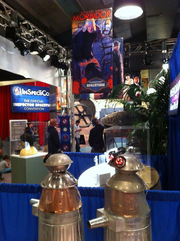 In addition to Inspector Spacetime-related vendors, fan artists, and cosplayers, fans of other sci-fi series such as Jake's Eleven, Gold & Lead, and The Yesterday Folk are of course welcome—but not those of That Ripoff.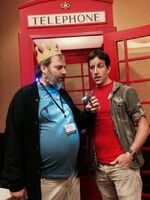 Other major conventions devoted to the Inspectrum include Kayaclasch Zero (often called just "Claschy" by devoted regular attendees) in San Diego and Toledo BOOTH in the midwestern United States. Turkish fans gather at the convention called Yuvarlak Şapka ile heyecanlı Uzay 'İnsanlar, which takes place yearly in Izmir.