An Investigation In Spacetime

title card
Format:
Docudrama Special
Created by:
Anthony Bonham Pease
Country of Origin:
UK
Starring:
Simon Jones, Rosamund Pike
Original channel:
BTV
Original language(s):
English
Original run:
23 November 2012

Talk Page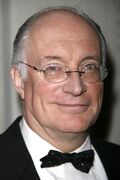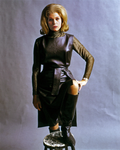 An Investigation In Spacetime focuses on the early days of Inspector Spacetime, starring Simon Jones as Leslie French in the role of the First Inspector, Rosamund Pike as Honor Blackman in the role of Susannah Overseer, and Charlie Brooker as the Blorgons' creator, Tony Hancock.
Avoiding the conventions of typical docudramas, this special mixes dramatic re-enactments of the programme's sometimes contentious history with new interviews with its producers, script editors, and showrunners, including Anthony Bonham Pease, Terry Pratchett, David P. Russell, and Stefan Toffat, in an effort to get the story straight.
Travelling back in time to 1962, it looks into the conflicting accounts of how Inspector Spacetime was brought to the small screen. Leslie French was a serious Shakespearean actor, best known for playing Ariel in only a loincloth, but now willing to essay television in order to achieve a wider audience. Tony Hancock was a famous humorist who had split up with his old scriptwriters, his agent, and the BBC and who was currently looking for a new venue to try something different. Anthony Bonham Pease was just an unknown producer for the struggling British TeleVision channel. Each of them had a different version of how they took a Saturday tea-time time-travelling detective show and turned it into what would become the longest-running science fiction series ever.
Although An Investigation In Spacetime concludes that it is impossible to put together an objective record of what really went into the production of Inspector Spacetime, its behind-the-scenes recreations of familiar events from multiple viewpoints are a treat for all Inspectrum fans, thanks to the comic performances of Jones, Pike, and Brooker. While the irascible (and absentminded) Bonham Pease would disavow it as soon as it aired, critics would compare it to a cross between Rashomon and Noises Off. Steve Coogan was universally praised in his supporting role as Hancock's replacement scriptwriter Terry Nation, who was either an idea-stealing toady who deserved getting the sack (in Hancock's version) or a burgeoning creative talent stifled by his difficult and egotistical employer until he was forced to quit (in Bonham Pease's).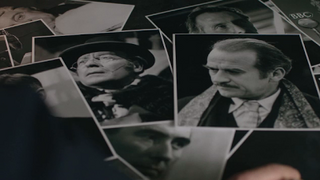 Community content is available under
CC-BY-SA
unless otherwise noted.